Solar Assisted GSM Cameras
Solar Assisted GSM Cameras
Vision Link can supply a range of GSM solar assisted cameras from single camera head to multi camera head systems
Anti-Vandal Key Clamp Camera Systems
Vision link can supply pole or key clamp camera systems
Remote Monitoring
Vision Link Systems are used to monitor a wide range of assets and remote locations
Reservoir Monitoring
Vision Link cameras can support multiple camera heads, enabling the monitoring of large areas
Smartphone Application
Vision Link supply iOS and Android applications to government bodies, local authorities, interdependent flood groups and private companies
Exxon Mobile Award
Vision Link are proud to have won the Exxon mobile award for Innovation and Entrepreneurship
Wireless Telemetry Sensors
LoRa Radio Telemetry
Vision Link cameras support a range of LoRa telemetry sensors
Underground Reservoir Monitoring
High-resolution water level monitoring in remote locations
Integrated Graphical Interface
Fully integrated graphical desktop interface and mobile platforms
GSM Telemetry Systems
Vision Link can supply standalone GSM solar assisted telemetry outstations
Custom Telemetry Designs
Vision Link have supplied custom telemetry system to local flood groups for long-term studies
Fully Integrated Systems
Vision Link can integrate cameras and high-resolution level sensors into one package
Vision Link's GSM Cameras provide remote, autonomous location monitoring day or night. The cameras are battery powered, automatically recharging during the day (all-year) using a solar panel. This facilitates simple installation without the need for any external power, WIFI or hard wired connections.
Vision Link's latest generation of GSM cameras support a range of battery/solar assisted wireless sensors. These sensors operate using our own LoRa spread spectrum technology, giving a range of up to 2km in an urban environment allowing a complete monitoring solution for remote location.
Environment Agency flood officers along with James Morris MP, met with local residents who will benefit from
the new high tech flood warning camera installed on the Illey Brook on Manor Way, Halesowen
Vision Link is a young, innovative, and technically focused organisation. We devote a substantial proportion of our profit to the development of new products and services. The continuous improvement of existing products ensures they surpass boundaries without compromising reliability.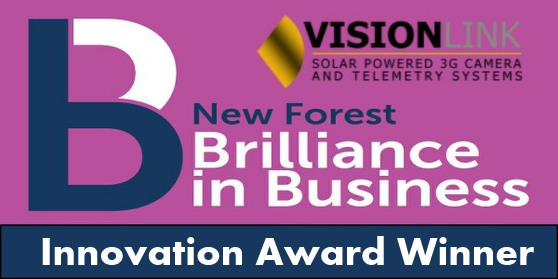 Visually monitor remote locations day or night.
The cameras / telemetry systems are battery-powered and recharged by solar panel so they can be easily installed.
Integrated within Google Maps – no complex software applications to install or learn.
Images are stored within a secure database, which can be viewed and saved at anytime.
Interface to external LoRa telemetry sensors.
Smartphone applications for flood engineers and community groups
Designed and manufactured in the UK. We are not a distributor of other people's equipment.
Hi-Resolution wide dynamic rage (WDR) Camera Heads.
Flexible software that can be tailored to your individual needs.
Superior image quality with 1600 x 1200 and 2592 x 1944 pixel images.
True Day/Night images with mechanical IR cut filter and built-in IR illumination.